View your suppliers on a map and utilize filters to view a display of suppliers.
Filters
Divisions - Narrow supplier locations by selecting specific divisions.
Tiers - Narrow locations by which tier of a supplier you wish to view. Tier 1 is a 1st tier supplier submitting FAIs directly to you. Tier 2 is a sub-tier that is listed on a sub-assembly of a submitted FAIR to you and so forth.
Programs - Narrow supplier locations by programs that they have submitted FAIRs to
Suppliers - View a specific supplier location
Parts - View suppliers that make a specified part number
Geographies - Filter suppliers by a city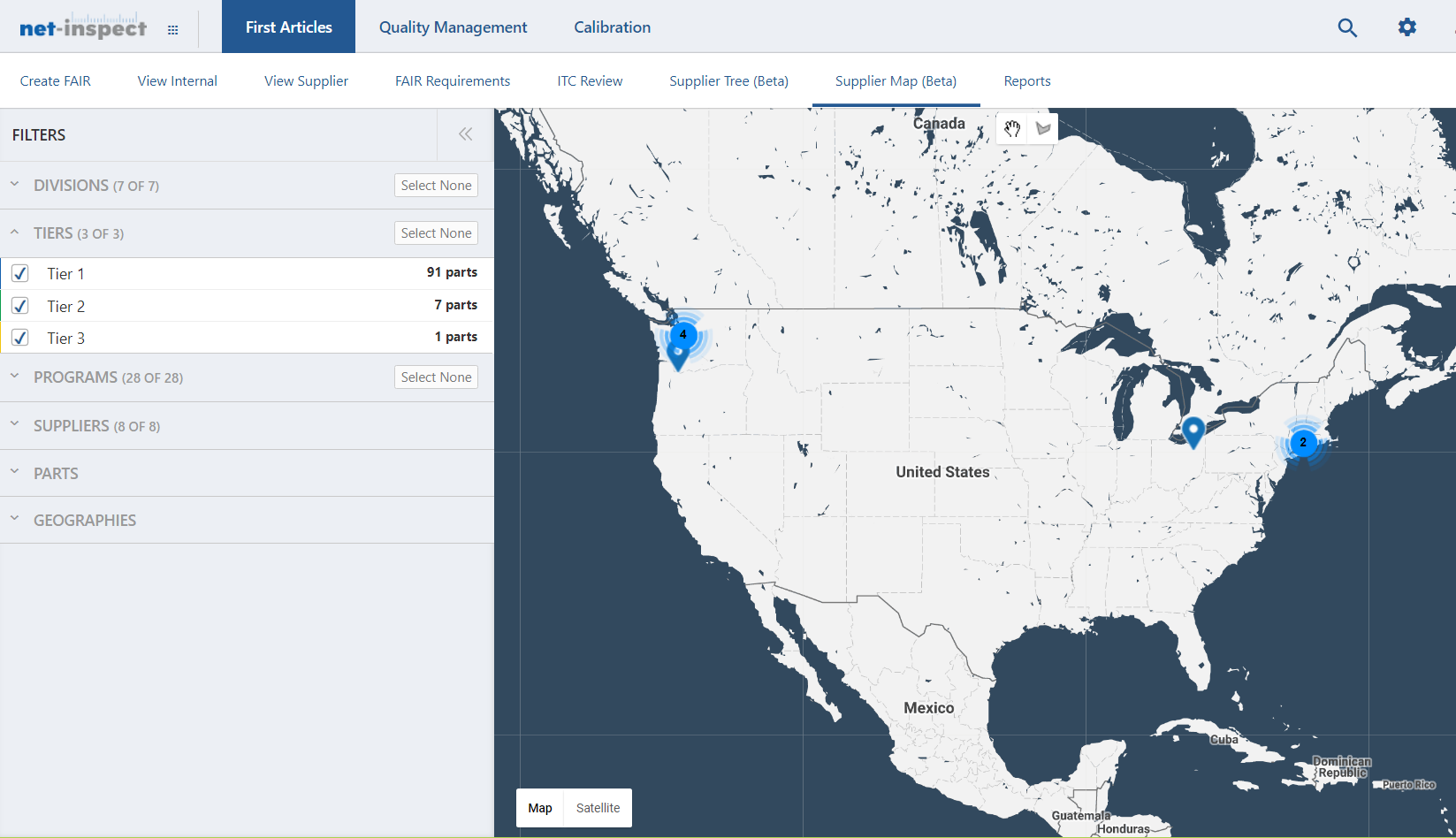 Select a supplier on the map by clicking a pin.


You will have a window open with two buttons:
Show Tier x Fairs
This will open a list of FAIRs submitted by the supplier. This can be of various tiers depending on the supplier. You will see all tiers submitted by that supplier in a list.
Capability Charts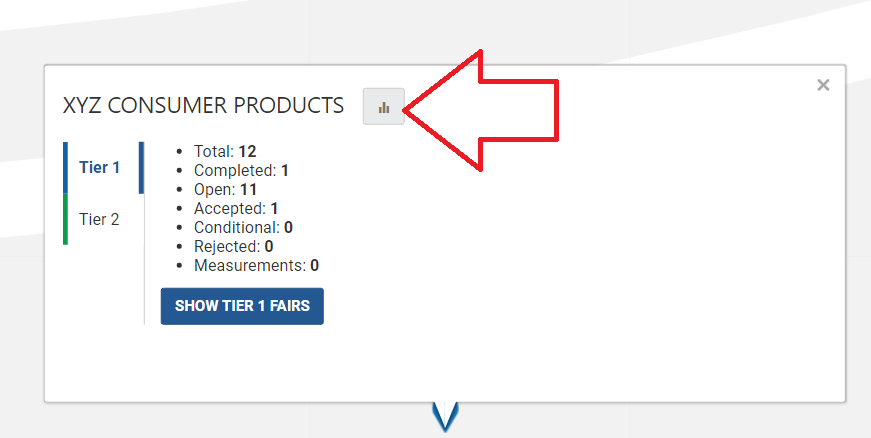 For your suppliers that utilize the Quality Management product. View the capability chart for that supplier